The CEO study is a three-phase, data-driven analysis of local and global environmental impacts, considering geographical and temporal distinctions (see graphic below).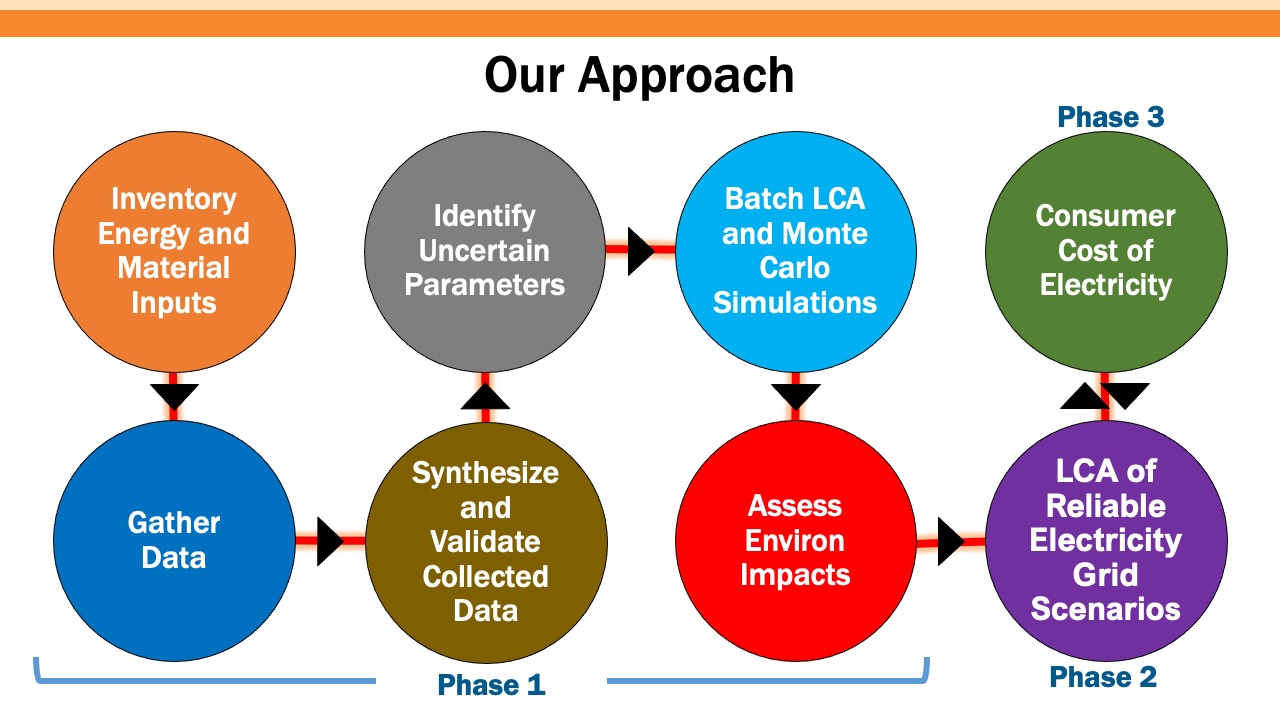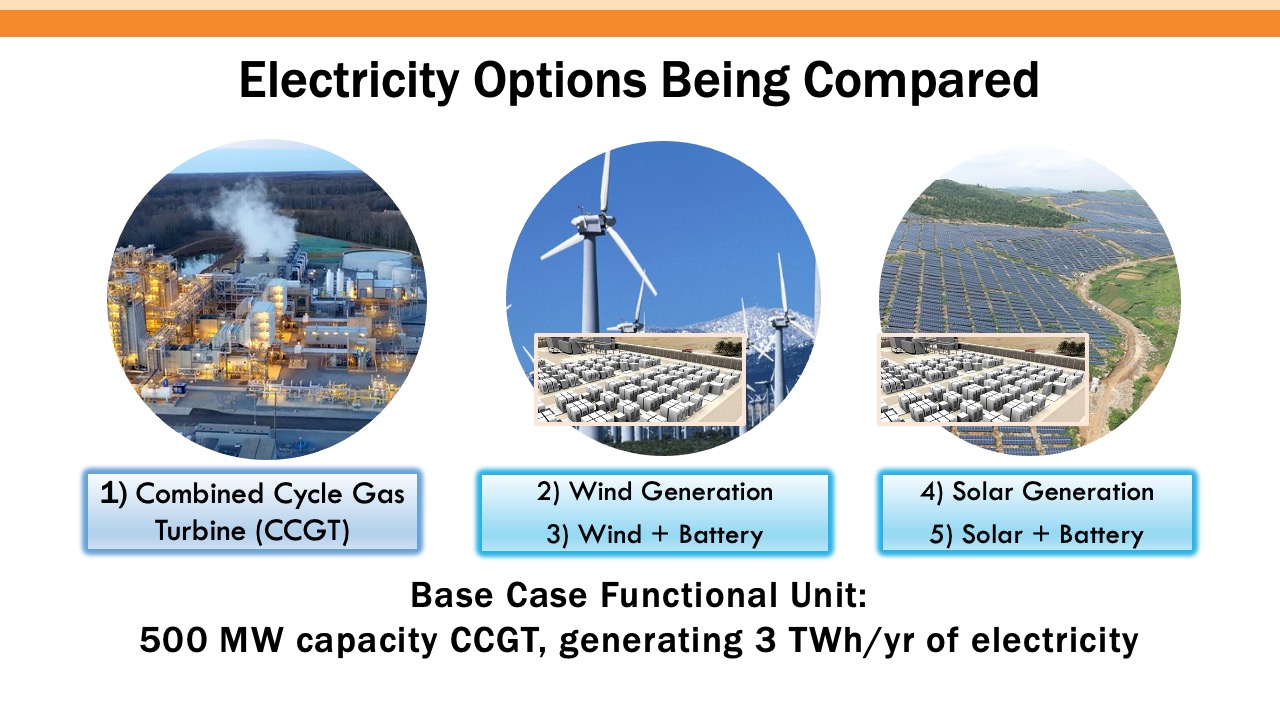 The LCA system boundaries cover the extraction and processing of natural resources, use of processed materials in manufacturing equipment and constructing power plants, running the power plants for 30 years, and end-of-life disposal or recycling (see graphic below).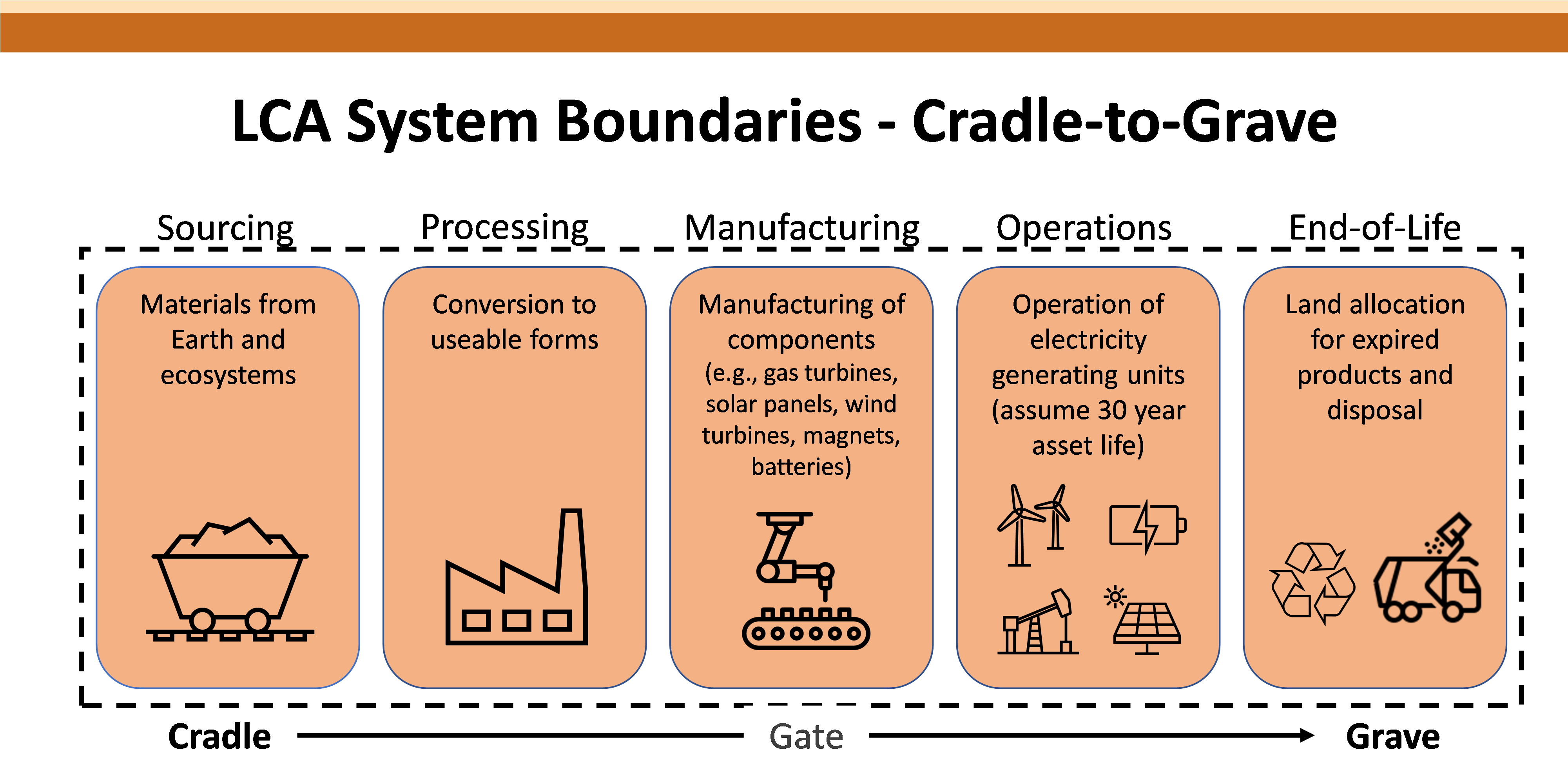 We conduct LCAs on several critical materials (nickel, lithium, cobalt, with others to follow) to capture conditions at locations of mines, raw material processing, and equipment manufacturing plants, including intercontinental transport. We consider these as important additions to the web of knowledge on environmental impacts of energy systems. There are many more materials and processes that needs to be assessed in similar fashion. As part of the CEO project, we will continue expanding our coverage but we also hope that other researchers are encouraged to contribute in this important area.
In Phase 2, we shift our focus to transitioning the mix in electricity generation systems. Replacing thermal power plants with GHG emissions, with non-emitting technologies such as wind and solar, will unavoidably lead to front-loading of various environmental impacts along global supply chains although some impacts such as GHG emissions will decline over time. In Phase 2, we will evaluate environmental impacts associated with new generation facilities and T&D infrastructure, as well as end-of-life impacts associated with retiring some plants before their natural operational lives, which could impose end-of-life impacts sooner than expected. We will use electric power dispatch modeling to ensure that envisioned future generation mixes are able to meet demand on at least hourly basis.
Finally, we consider the cost of electricity to consumers. In Phase 3, we will develop a new metric to convey the all-in cost of electricity to end-users. This is important given that costs are sometimes transparent and other times opaque to the consumer. For example, we pay some costs, such as new T&D infrastructure, on our electricity bills. Others costs, such as environmental impacts, are paid indirectly. And some others, such as water pollution at a remote resource extraction location, are invisible to electricity consumers. The metric will seek to effectively represent these externality and system integration costs.
Overall, the CEO study is designed to provide information and tools to help with supply chain and ESG risk management, and robust policy discussions. The resulting approach and models can highlight the tradeoffs and balance between society's goals of mitigating climate change, improving local environments, and providing reliable and affordable electricity, while considering costs at both the system and end-user levels. In addition, these tools will highlight where innovation can add value to available options, inform policies that drive measurable improvement, and encourage optimal innovation and adoption.