Researchers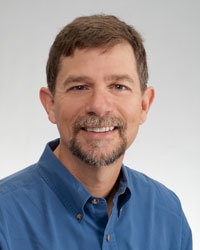 Michael Young
Senior Research Scientist
Dr. Michael Young is Senior Research Scientist at the Bureau of Economic Geology, Jackson School of Geosciences, UT Austin. He earned his Ph.D. in Soil and Water Science (specializing in soil physics and hydrology) from University of Arizona. Before joining the Bureau in 2010, he held academic research positions at the Desert Research Institute in Nevada, and Georgia Institute of Technology. He has 35 years of experience in environmental geosciences, including environmental work at operating copper mines in Arizona, hazardous waste sites in eastern US and radioactive waste site in the Rockies. His current research includes water/land impacts from energy development, the connection between water resources, landscape development, and human interactions. He is a Fellow of the Geological Society of America and Soil Science Society of America.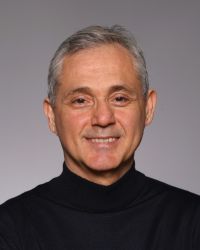 Gürcan Gülen
Senior Energy Economist
An energy economist with 25 years of international experience in policy and market research on oil, natural gas, and electric power value chains; and associated strategic technical assistance and customized capacity building. His research covered a wide range including electricity dispatch modeling, shale gas economics, energy futures trading and global LNG markets. Most recently, he developed a model of the U.S. energy infrastructure to evaluate investment needs across electric power, natural gas and liquids sectors under various energy transition scenarios through 2050.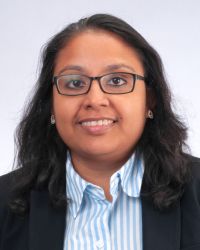 Jani Das
Research Associate/Life Cycle Analyst
Dr. Jani Das came to the BEG in May 2023. She is formerly the Associate Professor and Head of the Department of Electrical and Electronics Engineering at Muthoot Institute of Technology and Science in India. Jani's PhD is in Energy Science and Engineering from Indian Institute of Technology Bombay. Her work is related to variability analysis of renewable energy systems, sustainability assessment studies of microgrids with different types of storage and various transportation technologies.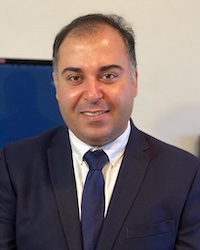 Hassan Dashtian
Geoinformatics Scientist
Hassan, a Geoinformatics Scientist, brings a comprehensive educational background to his role, boasting a Ph.D. in Chemical Engineering, an M.S. in Computer Science, and additional master's degrees in both Chemical Engineering and Petroleum Engineering. With over seven years of expertise, he specializes in computational science, algorithm design, data analytics, and machine learning. Hassan is adept at handling in-situ ground-based and satellite data, particularly in the context of energy, environment, and climate, encompassing pre-and post-processing techniques.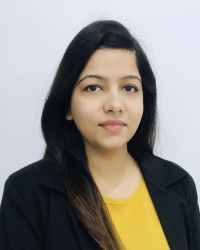 Shweta Singh
Post-Doctoral Fellow
Dr Shweta Singh joined BEG as Postdoctoral Fellow in November 2023 as a part of CEO research team. Her current work at BEG focuses on supply chain, life cycle assessment and end-of-life studies of different electricity generation sources. Before joining BEG, she completed her Ph.D. from the School of Mechanical and Materials Engineering at the Indian Institute of Technology Mandi, Himachal Pradesh, India. Her doctoral research was focused on optimization techniques, decision-making methods and life cycle assessment, addressing critical issues in the field of engineering and sustainability. She earned her master's degree in Manufacturing Systems Engineering from Sant Longowal Institute of Engineering and Technology in Punjab, India and bachelor's degree in Mechanical and Automation Engineering from Guru Gobind Singh Indraprastha University, New Delhi, India.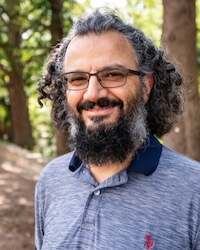 Erhan Kutanoglu
Associate Professor
Dr. Erhan Kutanoglu is an associate professor of Operations Research and Industrial Engineering in the Cockrell School of Engineering at the University of Texas at Austin. His current research interests focus on mathematical and computational modeling for integrated resilience planning, particularly extreme weather event mitigation, preparedness and recovery decision making and optimization. He develops an end-to-end understanding of uncertainty and optimized decision making, particularly in power grid resilience, equitable resource allocation, and climate adaptation. His projects have been supported by agencies such as NSF, Sandia National Laboratories, EPRI, and DOE, and by companies such as AMD, NXP, Sabre, Zillow, and Caterpillar. He holds a PhD in Industrial Engineering from Lehigh University, is a recipient of NSF CAREER Award and IBM Faculty Award, and is an active member of INFORMS and IISE.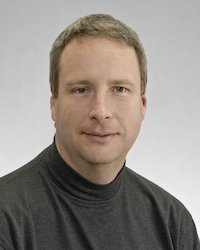 David Chapman
Project Manager
Mr. Chapman's passion is delivering advanced technology that can change the world by satisfying the triple bottom line (financial, environmental, and societal profitability) with commercially sustainable competitive advantages. Mr. Chapman manages multiyear, cross-university research programs for the BEG, drawing on proven strengths in technical and business development, with 28 years' experience developing advanced technology with UT Austin, Motorola, Intel, Research Triangle Institute, and SEMATECH.
Scott Tinker
Senior Advisor
Scott Tinker, Senior Advisor to CEO, brings industry, government, academia, and nongovernmental organizations together to address major societal challenges in energy, the environment, and the economy. Dr. Tinker is Director of the Bureau of Economic Geology, the State Geologist of Texas, and a professor holding the Allday Endowed Chair in the Jackson School of Geosciences at The University of Texas at Austin.
Students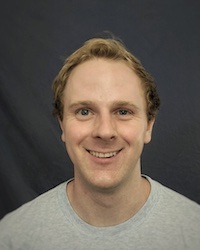 Dan Graf
Graduate Research Assistant
Dan Graf is a first-year graduate research assistant pursuing a M.S. at the University of Texas at Austin in Energy and Earth Resources in the Jackson School of Geosciences. His research interests lie in studying ways to improve resource security at the nexus of food, energy, and water. To that end, as part of the CEO study he is studying the environmental life cycle impacts associated with the copper supply chain needed for electricity generation technologies. He hopes to contribute to the creation of tools and knowledge that inform decision makers, stakeholders, and the public and ultimately, encourage innovation and adoption.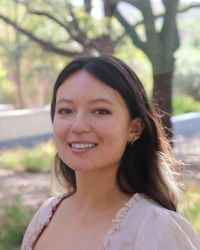 Tara Greig
Graduate Research Assistant
Tara is graduate student at UT pursuing masters in Energy and Earth Resources from the Jackson School of Geosciences and a Master of Public Affairs from the Lyndon B. Johnson School of Public Affairs. Before arriving in Austin, Tara completed undergraduate degrees in Mathematics and Statistics at SMU in Dallas. She has started her thesis with the CEO research team on the lithium-ion battery supply chain. Specifically, Tara and the team are seeking to better understand how recent US legislation incentivizing the on-shoring of the LIB supply chain will impact different communities around the nation, the environment, and decarbonization efforts as LIBs are used for grid-scale energy storage. Outside of thesis work, Tara is interested in sustainability, environmental protection, and soil and agriculture.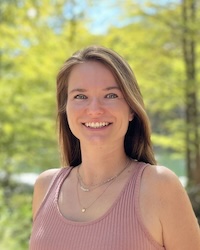 Gizem Toplu-Tutay
Graduate Research Assistant
Gizem is a Ph.D. student in Operations Research and Industrial Engineering at the University of Texas at Austin, specializing in Stochastic and Mixed-Integer Programming. She holds a BS in Civil Engineering with high honors from Bogazici University, Turkey, and has previously worked as a Strategic Planning Analyst in the Turkish electricity sector. Gizem's most recent research has provided an innovative approach to enhancing power grid resilience, focusing on social equity in the face of increasing natural disasters. She is dedicated to developing decision-making models, including optimization models and AI/ML models, aimed at addressing the challenges posed by climate change and extreme events.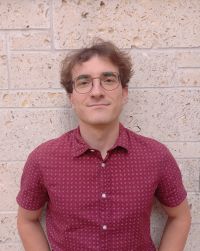 Lyubomir Hristov
Graduate Exchange Student
Lyubomir is a graduate student from the Technical University of Munich (TUM), where he is pursuing a master's degree in Sustainable Management and Technology. At UT Austin, Lyubomir is taking part in the Energy and Earth Resources graduate program. He is working with CEO to research a topic for his thesis involving the impact of dust pollution on solar energy production. Namely, the project is using satellite data from NASA's Aqua EOS to implement a new measure for atmospheric dust pollution. Lyubomir is also interested in geosciences, the environment, agri-photovoltaics and space exploration.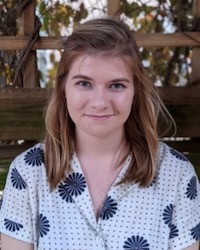 Katherine Jones
Graduate Research Assistant
Katherine is a research assistant and MS student at the UT Austin Jackson School of Geosciences and a 2021 AGU Voices for Science Policy Fellow. She uses remote sensing and modeling tools to better understand the land use and ecosystem services impacts of renewable energy expansion, with a focus on west Texas. As an environmental geoscientist, she is passionate about working with scientists, policymakers, and our communities to ensure equitable and sustainable futures.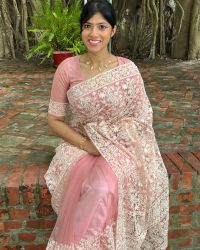 Mrittika Kabir
Graduate Research Assistant
I'm from Bangladesh. I have completed my bachelor's in Mechanical Engineering from Florida Institute of Technology. Following graduation, I completed a two year rotation program with SPX FLOW, where I worked as a Design, Specialty Product, Application and Manufacturing Engineer in the states of Florida, Illinois and New York. The rotation program facilitated the choice to pursue Manufacturing Engineering at SPX Flow for an additional year. I have been serving as an Executive Board Member of Isabela Foundation, which is a non-profit for environmental sustainability in Bangladesh. Currently, along with pursuing that role, I am in my first year Master's study at UT Austin for Energy and Earth Resources.
Alumni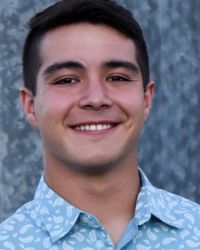 Ethan Cavasos
Summer Intern
Ethan Cavasos, who joined our program through the Jackson School's Undergraduate Research Traineeship Experience (RTX) program, is building a database in OpenLCA for solar panels by converting gathered literature on solar panels into life cycle inventories.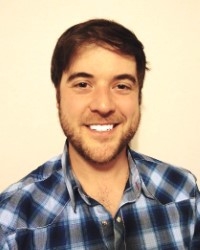 Tristan Childress
Research Associate in Economic Geology
Tristan Childress received his Ph.D. while studying economic geology at the University of Michigan, utilizing stable isotopes and trace elements in volcanogenic deposits to test genetic models. Tristan served as an exploration geologist at the sedimentary Pb-Zn Red Dog Mine in Alaska and conducted successful resource drilling at the Hog Mountain orogenic gold deposit in Alabama. Tristan joined the Bureau in 2020 as an economic geologist and is applying his expertise in exploration geochemistry and analytical techniques to better understand the occurrence and distribution of conventional and unconventional mineral deposits in Texas and the potential for local supplies of critical minerals.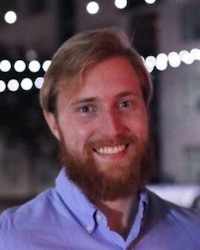 Zach Harner
Graduate Research Assistant
Zak Harner is a graduate student in the Energy and Earth Resources program at the Jackson School of Geosciences. He has a bachelor's degree in International Business and Economics from the University of North Texas and professional experience in the Automotive Industry conducting Market Research and Competitive Intelligence. Zak also has experience as a Senior Student Associate at the Energy Institute. His passion is sustainability, and he is currently engaged in thesis research on sustainable domestic lithium supply chains for electric vehicles. Zak is currently an EHS and Sustainability Data Analyst at Polaris, Inc., Minneapolis, MN.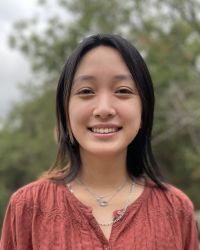 Ava Hsu
Summer Intern
Summer Intern Ava Hsu is building a database for supply chain routes, location of mining, processing facilities used, and processing facilities available all over the world for critical minerals used in different energy generation options as listed by USGS.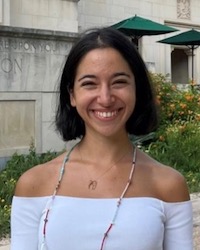 Hazal Kirimli
Graduate Research Assistant
Hazal Kirimli is a first-year Master's student in the Energy and Earth Resources Program at the University of Texas Austin. While completing her bachelor's degree in chemical engineering at Koc University in Turkey, she worked for Shell Oil as a data analyst. Throughout her undergraduate years, she attended exchange programs at Stanford University and Vrije Universiteit Amsterdam where she further studied environmental sciences and sustainability. Hazal is now a graduate research assistant for the Bureau of Economic Geology on the project, Comparing Electricity Options. Her work focuses on life cycle analysis of nickel and batteries.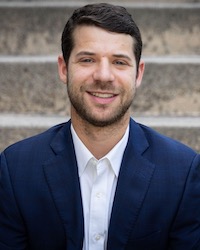 Andrew Kleiman
Graduate Research Assistant
I am a native Texan originally from Dallas. I graduated from UT Austin in 2016 with a degree in history, and spent four years working in politics, tech, and the solar industry before enrolling in the Energy and Earth Resources Master's program during the fall of 2020. I am interested in how the energy transition will affect the environment, and my research focuses on the life cycle environmental impacts of the cobalt used in energy generation and storage. In my free time, I enjoy spending time outside, going to concerts, and exploring all of the wonderful things that Austin has to offer. Andrew is currently an analyst at Wood Mackenzie in Houston, TX.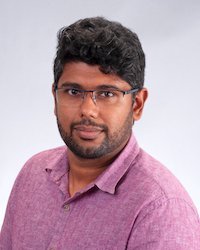 Atta Ur Rehman
Post-Doctoral Fellow
Atta Ur Rehman received his PhD in mining engineering from Missouri University of Science and Technology, Rolla. He has over 7 years of professional experience related to mining engineering in public service, mining operations, research and academia. He is working as Postdoctoral fellow at Bureau of Economic Geology to carryout scientific research on the development of supply chains and life-cycle assessments of different electricity generation sources from the perspective of critical minerals and rare earth elements.