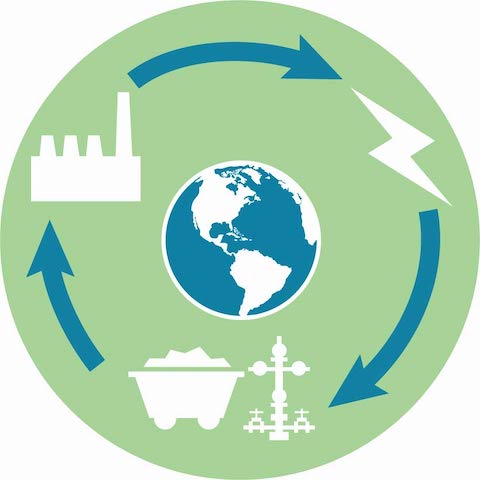 About
CEO is a data-driven analysis of local and global environmental impacts associated with the full life-cycle supply chains of main electricity generation options and transition to power systems of the future.
Results will highlight the tradeoffs and balance between society's goals of mitigating climate change, improving local environments, and providing reliable and affordable electricity at both system and end-user levels.
Outcomes include flexible models and tools that support decision and policy makers with their overall economic and environmental assessment to manage supply chain and ESG risks, based on current and projected energy and commodity demands.
Scope
Phase 1
The life-cycle assessment (LCA) of greenhouse gas and local (PM, SOX, NOX) emissions; land and water use and pollution, biodiversity and ecosystem services.
The system boundaries encompass extraction and processing of natural resources, manufacturing of generation equipment, power plant operations, and end-of-life.
Generation technologies currently under investigation include combined cycle gas turbine (CCGT), and wind turbines and solar panels, with and without battery back-up.

All plants are designed to generate the same annual amount of electricity. Full reliability costs are addressed in Phase 2.
Wind and solar with battery backup are designed to be "dispatchable."

Spatial and temporal interpretation of LCA results to account for geographical and time dimensions of energy systems.
Phase 2
Aggregate environmental impacts over time under various transition scenarios and generation mixes.
Assess environmental and economic costs associated with each scenario.
Include investments in new transmission and distribution, dispatchable capacity, and other infrastructure necessary for power system reliability.
Phase 3
Estimate consumer cost of electricity, or CCOE, to include environmental and system integration costs, in addition to capital and operating expenses of power plants.
CCOE is intended to be a more accurate representation of the social cost of electricity, incurred by consumers around the world.